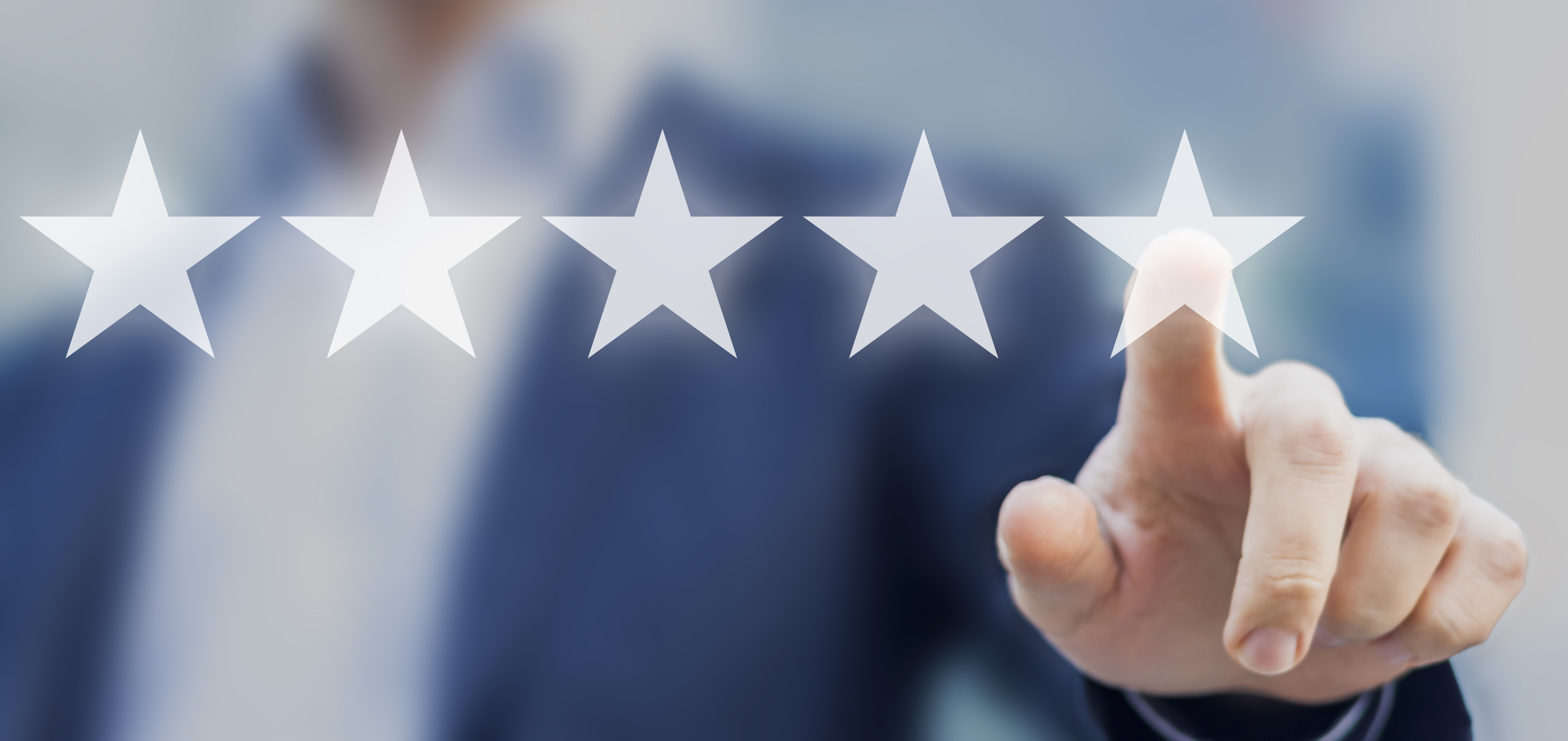 MICHAEL GALIEOTE
REALTOR® DRE 01205719 m: 818.486.6453 | o: 818.488.8052 | MichaelGalieote@Gmail.com
See More Client Five Star Reviews (130+) at www.zillow.com/profile/MichaelGalieote/#reviews
Cecil and Sandra Jackson North Hills, CA
Michael is a true professional who knows the San Fernando Valley real estate market perfectly. He also has an outstanding team working with him. With Michael's experience and attention to detail, he knew exactly what the right price should be for our home's listing. He followed through conscientiously and efficiently during every step of the process. Michael and his team were there for us all the way, guiding us into and out of escrow. He is a great communicator who negotiates expertly and energetically with his cool, calm and collected manner. As I say, Michael Galieote is a true professional!
Laura & Tim Ogata & Cynthia Tomita North Hills, CA
We could not have been more satisfied with the services provided by Michael Galieote and his team. Michael is highly acquainted with the local area and has been a positive presence in the community for some time. When the decision was made to list with him, he was immediately prepared with an action plan and offered sound counsel, which directly reflected his accurate knowledge of the current market. Needless to say, everything went according to schedule and there were no surprises. Michael negotiated a very positive outcome for the sale and we are very grateful for his expert guidance throughout this major life event.. Michael's team was also exceptional: always responsive, resourceful, and in constant communication. We very much appreciated Victoria's attention to every detail and her very personable assistance through all the procedures. We highly recommend Michael Galieote and his team!
Mark Fishman Porter Ranch, CA
Michael is a top professional. He knows the market well and advised me on the sale which went extremely smooth. He is there whenever I need him or his advice. His staff is well trained and very responsive. I will turn to Michael whenever I have a sale of residential real estate. He's my go to real estate agent!!!!!
Matsune and Yuka Suzuki Porter Ranch, CA
We were so fortunate to have Michael as our listing agent.
He was extremely helpful, knowledgeable, and responsive.
We were nervous about the process of selling our house, considering we needed to depart overseas at the end of the process. He walked us through step-by-step, made sure we knew what to expect, and offered expert advice that helped us through the negotiations. His guidance every step of the way helped to take the pressure off of us.
We would highly recommend Michael and his team to anyone looking to buy or sell a home in the area.
Jeff and Debra Star Northridge, CA
First time home seller, and Michael was amazing! Did everything he promised he would. Michael and his team were in constant contact with my wife & I through the whole process. Our escrow closed in 24 days. Michael is extremely patient and guided us through the entire process.
Dixie Smith Porter Ranch, CA
I give my Realtor, Michael Galieote of Pinnacle Estate Properties Inc, 5 Stars and I would Highly recommend him! I am Extremely Pleased with my experience. I received multiple offers, closed on my desire time frame, and at a sales price higher than what I expected. I am so impressed by Michael's knowledge and experience in selling homes. Michael is really on top of the market conditions in my community. His strategic plan from beginning to end, including overcoming obstacles, made the sale of my home go smoother than what I expected. Michael and his team are well organized. They were not only responsive to my questions; they communicated with me frequently which put me at ease at times when I felt overwhelmed. I always felt that Michael had my best interest in mind from advising me on how to prepare the house for sale to coming up with a plan to resolve an unexpected issue at closing. Thank you again Michael Galieote!
Brittany & Ryan Wirthlin North Hills, CA
Michael and his team were extremely knowledgeable and reliable in the sale of our home and purchase of our new home. We were so grateful to have such attentive, detail oriented partners. They went out of their way to make the transactions go through - in timing that benefited us and met our needs. I would recommend them to my closest friends and family.
Madeline and Sal Lopez North Hills CA
Michael Galieote and his team were outstanding to work with. Michael was knowledgable, professional, kind and patient. He made the process of buying and selling our home stress free. Between Michael and his team, they worked hard to make sure we were getting a good deal and that every detail was covered. Nothing was left unchecked. They truly went above and beyond. If we ever sell and buy again, we will absolutely use Michael.
Lori Hunt West Hills, CA
Michael is our neighborhood realtor who I had not worked with previously. I contracted with Michael to sell my dad's house and he and his team were Awesome!
Michael was available and patient all throughout the process. When I needed "realtor terms" explained to me while I was reviewing offers and other documentation, he would always take the time to answer my questions in detail. He and his team kept me informed every step of the way and let me know what to expect next. His team would text me if I had an action item to complete, which was very helpful with my busy schedule.
Michael has a good personal disposition to work with and when you add in his professionalism and years of expertise in the business, it made for a smooth house selling experience. I would highly recommend Michael Galieote as a Realtor and I would definitely use him again should the need arise.
Thank you Michael, Laura & Victoria for all of your hard work. It was greatly appreciated!
Nathan & Emily Verity Northridge, CA
Very Knowledgeable, Professional, Responsive, Kind & Easy to work with. Real Estate transactions can become very stressful at times due to all the needs between lenders, Inspections, Legal Paperwork, Etc. We chose Michael based off a discussion I had with a neighbor that used him and really liked working with him. I had noticed his marketing all over as well and it made me feel like he was very committed to his profession which helped me in my decision making. After going through the home selling & buying process with him I would Strongly recommend using him and his team as they made the process very smooth and he knew how to keep us calm through the stressful points. I was blown away by the resources he has and the amount of people he knows which helped us get an offer accepted due to a "trust" factor that comes when sellers are looking at offers. He knows how to get the job done and i will recommend him over and over. If reading this review, I hope it helps you decide to use him if you so choose. Thank you Michael & Laura for finding us our new home sweet home!
Jeffrey Wisenbaugh North Hills, CA
We absolutely loved working with Michael and his team. This was the first time we've sold a house and we had absolutely no idea what went into getting our house on the market. Michael and his team took the time to explain the whole process and made our selling journey as smooth as possible. He completely understands the market and allowed us to get the largest return we could on our home. We're very happy clients and we'd love to work with him again in the future. Thank you!!
Paul Gener & Vilma Tiong Northridge, CA
I want to thank our realtor Michael Galieote and his entire team. We give him 5 stars for all his help in the sale of our home. We received multiple offers and our home was sold in 6 days and significantly over our asking price. Michael's years of experience showed through the entire transaction. He and his team were always responsive to us and consistently communicated with us. He is trustworthy and we can not thank him enough. We Highly Recommend Michael Galieote!!!
Catie & Chad Anaya North Hills, CA
We are so glad we chose to work with Mike, Laura and Victoria. The team made our home selling and buying experience so easy and stress free (as stress free as selling and buying can be during a global pandemic). They were always quick to respond, available when needed and we felt as though we were their only clients when we knew how busy they were with other buyers and sellers. Their knowledge and expertise of the industry is unmatched and they always went to bat for us during trying times with other buyers and sellers...always communicating our questions, concerns and opinions. We'd absolutely recommend Michael and his team to anyone in the market to list or purchase a home!
Marisol Rashidian Missions Hills, CA
Mike and his team made the process super easy even with all of the COVID restrictions. It's the second time I've reached out to him to sell a house and I would do it again. They are very professional and knowledgeable. They make sure to get you the best and strongest offer.
Jake and Emily Guswa, Northridge CA
Michael Galieote and his team were extremely professional, responsive, diligent and knowledgeable. They were great advocates for me and my family's best interest. I will probably never find a better realtor, and I would recommend them to anyone.
Wraydine Mercier Porter Ranch, CA
Mike Galieote represents the epitome of who you can trust in selling your home. He always represents your best interests and has valuable years of experience. His team includes his wife Laura, also a licensed real estate agent. Once you meet Mike and Laura you will know you can relax because you are in competent and caring hands. Mike was well prepared before my house went on the market and, as a result, I had three great offers and sold it within two days. During escrow, Laura was there to assist me every step of the way. Thank you again!
Diane Pinkston Sunland, CA
Michael Galieote is very knowledgeable, easy to work with and a great negotiator. As a first time seller he explained the entire process and kept me informed every step of the way. He made a bittersweet sale very easy.
James & Jennifer Haigler Northridge, CA
As most of you know, moving can be a very stressful situation to say the least. Finding the right home that suits your family, getting proper lending, and just the physical aspect of moving your family. Michael made our move a breeze. He got to know my family and what we were looking for in our new home. Michael was very patient, offered great professional advice, and really made sure we were taken care of. If and when we move again, Michael is our guy. Everything that Michael does is of the highest standards.
Norine Fynn Northridge, CA
Michael Galieote and his entire team are outstanding. They were on top of everything from day 1 straight through closing and beyond. I couldn't have asked for better service or better results. I was in a bit of a time crunch and he and his team were able to get everything set-up and scheduled for me even with my shortened timeline. He got me multiple offers above asking price. If you are in need of a realtor - do yourself a favor and contact Michael and his team - you will not be disappointed! They truly are the hardest working people in real estate in this area.
Connie Abrahamson Northridge, CA
Working with Michael and his team made the process of listing, quickly selling, and closing my home (in under 6 weeks!!) a seamless experience. Michael provided excellent insight and guidance. The entire team works as a well oiled machine. Top notch across the board, escrow included!
I couldn't be happier with Michael and his team and recommend him/them highly.
Rachel & Nima Haghighi Encino CA
Michael and his team were extraordinary! Their extensive experience really showed when listing our property. From the pre-listing advice to get our house ready, to the handling of the offers, and keeping us up to speed every step of the way. The entire process was smooth, stress free, and on time thanks to their efforts. They got our house sold quck and above asking. We've worked with Michael and his team in the past and will continue to do so for all future endeavors. Experienced, knowledgeable and professional, you will not find a better team out there. Thank you!
Jason Powell Santa Clarita, CA
Michael Galieote is an Exceptional agent. This will be my 7th time that I have and or my family has hired Michael. We have bought and sold numerous homes with him over the years and we have always had a great experience. Michael is a highly trustworthy individual and this is very important to me. I would trust him with all my real estate transactions. He goes above and beyond and is always professional, responsive and reliable. He always had time for me and treated me with a great deal of individual attention. I will continue to hire and recommend Michael. Buying and selling a home can be a very stressful time; but with Michael's experience and calm demeanor, he put us at ease and helped us overcome any challenges.
Ric Ocon Granada Hills, CA
I wanted to take a moment and write a review on my realtor Michael Galieote. Full disclosure , we had a family property that we needed to sell. Michael Galieote and his team assured me that they would be able to sell the property quickly. Michael walked me through the whole process and I was able to come into the office safely to sign the needed documents. True to their word, the property sold in only five days and over the price that we were asking. I am so grateful to Michael Galieote for helping me and my family during these trying times. He's friendly, knowledgeable and professional. Most importantly delivered on what he said by selling our house for a great price.
Dennis & Alyssa Martin Simi Valley CA
Michael's attention to detail and knowledge of all aspects of the buying and selling process are excellent. He was so easy for both my husband and I to work with. He made the whole process enjoyable. Cannot recommend him highly enough.
Johnny & Jean Kim Encino, CA
This is the second time I have used Mike Galieote as my realtor in a transaction. Both experiences were great and thorough. I would highly recommend Mike and his team to represent you in your next home purchase.
Joan Newton Granada Hills, CA
Michael did a fantastic job for me in marketing and selling my home. His knowledge of the area is unmatched, and his skill and confidence in handling all aspects of the sale made him the perfect choice for me. I trusted Michael and his team to get me over all the potential bumps, and they came through with flying colors. I am very grateful and so glad I went with Michael.
Autumn S Pitts North Hills, CA
I picked Michael Galieote to be my selling realtor for my home, and he did not disappoint. From start to finish of the process, he was available, always there with expert advice and guidance. He proved to be a strong negotiator. I never felt nervous or abandoned. He got us 6 offers above asking price in less than a week on the market. We closed high above what we asked. We are mighty pleased with his service.

Syd & Barbara Mahler North Hills CA
Mike and his team helped guide us seamlessly through the sale of our house. They were courteous, respectful, and kept us up to date every step of the way. Mike's advice, based on years of experience and knowledge, supported our decisions, providing us with a truly professional experience.
Shirley & Giuseppe Mollica North Hills West, CA
Mike and his team were our agents in selling our home. Their care, expertise, knowledge and wisdom in buying/selling were superior in every aspect. They were prompt, kind and friendly in all their responses. We would definitely use them again if we had the need. And we wouldn't hesitate to recommend them to another person looking to buy or sell property.
Paisan & Narymol Netikosol Granada Hills, CA
We bought a new house on a contingency and needed to sell our house in Granada Hills within 30 days. Mike helped us sell the Granada Hills house over the asking price in 3 days! Mike's skills, knowledge, and professionalism are unmatched. Extremely helpful and kept us updated throughout the entire process. We would highly recommend him!
Yvonne Deyoung North Hills, CA
I was so impressed with Michael and his staff. He had six offers on my property within a week and it sold for over asking price. His years of experience really showed as he was there to help me at every turn. Michael had been sending out flyers for years to our home. His knowledge of the area was obvious. I'm so glad I chose Michael and if you need a highly professional Realtor I suggest you give Michael a call. I'm glad I did!
Ray & Sandra Petersen Northridge, CA
My husband and I were ready to sell our home after 41 years and we chose Mike Galieote for our realtor. It was the best decision we made. Mike was with us every step of the way guiding us through our many questions and decisions. He and his team always answered every call or email no matter what time of day. He helped by referring contractors, (we did a complete remodel of our kitchen) to staging our home. He has a wealth of knowledge and experience and provided us with personal service throughout the entire process. We had multiple offers the first day our home was placed on the market and sold above asking price. We found Mike to be professional, trustworthy, reliable and just an all-around nice guy! A pleasure to know and work with. We heartily recommend Mike to anyone seeking real estate services.
Agatha Altarovici Northridge, CA
I can't say enough great things about Michael. We met him 4 years ago as he was the agent representing the sellers when we bought our home. He was such an amazing agent for the other party and stayed in touch with us that there was no way we were going to go with someone else when selling our house. Which we just got more than 10K above asking.
He is honest, kind, attentive, super knowledgeable about market trends and extremely patient.... He needed to deal with our anxieties throughout the process.
In addition all his team and other agents really respect him, which gave us even more confidence in the process. You really can't go wrong with Michael as your agent.
Gabe & Grace Kaprelian North Hills, CA
When one looks up the definition of professional, a photo of Michael Galieote appears. Michael exudes all the qualities one would hope for when selling a home. Courteous, polite, direct, honest, prompt and responsive are just a few of his daily traits. Everything service Michael promised when we signed the listing agreement was delivered. He and his Team on a daily basis kept us informed of all transactions. A tight 30 day Escrow closed in just 26 days before the Holidays without incident. Michael and his Team orchestrated a symphony of contractors that performed as promised. Having an agent like Michael who commands the respect of his contractors allowed our work to take place on time and ahead of schedule. We could not have been more pleased with the Service we received from Michael, his support staff and his vendors. Knowing when to decline a frivolous offer versus countering a bona fide offer can only come with the years of experience that Michael has earned. In an age where digital competitors advertise to sell your house for less commission, the service, peace of mind and value we experienced with Michael far exceeded any dollar savings the digital alternatives claim. We would highly recommend Michael and his Team to anyone interested in selling their home.
Bart & Adele Kricorian Northridge, CA
Michael is an outstanding realtor who sold our house in three days and at a price above listing. He advised us on the best upgrades to obtain maximum value. He has efficient and effective marketing skills. His highly organized and pleasant staff continually kept us informed on the progress of the transaction. Michael is highly trustworthy, reliable, and caring. We have no hesitation in recommending him and give him the most outstanding rating.
Glenn and Charlene Hisayasu North Hills, CA
It is with great appreciation and much gratitude that my husband and I submit this personal review regarding the professionalism of Michael Galieote. With his years of experience, knowledge, and people skills, Galieote guided us through what could have been a very tough move out of our home of 34 years. He and his team did an EXCELLENT job of advising us and keeping us informed throughout the process of staging, marketing, and Selling.

His advice was invaluable in pricing our home, which ultimately led to a sale beyond our asking price! (Thank you Mike!) We would highly recommend Michael Galieote to be your Realtor. He and his team will thoroughly take care of you and the sale of your home.
Harvey and Marilynn Goldstein Northridge, CA
Mike is very knowledgeable and conscientious. He knows the market and keeps up with the changing trends. He will do a thorough market analysis of your property and he listens to his client's ideas. Mike was instrumental in finding a buyer for our home using great photos, comments, and open houses. We heartily recommend giving Mike a call if you are serious about selling your home.
Art & Linda Karlinsky Northridge, CA
Michael and his team are not only real estate professionals, but friends. I would recommend him and his team again and again. He will respond and be with you every step of the way. The sale of my house went so smoothly. He is a man of his word. Please don't hesitate to call Michael and his team when you are thing of buying or selling your property.
Rose Facianer North Hills West, CA
Michael and his team were very knowledgeable about not only the current market but the specific geographic area where we were selling our house. Everything was handled professionally and timely. With Michael's expertise and guidance as the realtor selling our house, we were able to obtain well over asking price for our house.
Jason Bell North Hills, CA
Michael and his assistant, Victoria, were incredibly helpful in selling my home during a pandemic! Incredible! Highly recommend! They both followed up regularly with updates on the property and made it so easy!
Robert & Sheila Laughton Northridge, CA
Mike did a great job. He priced our house well so that not only did we get multiple offers, but we sold our home quickly and for a good price. He acted professionally and handled all inspections and paperwork quickly so that our escrow could close on time.
Alex Dobuzinskis Northridge, CA
Michael Galieote and his team were extremely dedicated and generous with their time. We started talking to Michael about selling our home about four years before we finally did list it and he was patient in working with us and guiding us through the process, answering innumerable questions along the way. He has a very good pulse for the North Hills real estate market and he never pressured us to do anything we were reluctant to do, allowing us to push for the price we wanted and accommodating our requests.
Mike Youn North Hills, CA
Mike has been a pleasure to work with. He knew the area extremely well and was highly experienced in his field. His familiarity with the market and sales allowed us to sell the property very quickly. He and his team were always available to respond to any questions or concerns. His advice helped us tremendously throughout the entire
Janice Tidwell Northridge, CA
I interviewed a number of real estate agents before meeting Michael Galieote, Realtor of Pinnacle Estate Properties in Northridge. He was the first of the lot that asked to see proof that I was the Trustee and had the right to list the house. With that level of professionalism, I immediately felt he was the one to sell my house. During the period of well over eleven months when cleaning out my parents' possessions and re-modeled the mid-century house, he frequently would check on the progress and give excellent advice and support. I never felt rushed or pressured. He wanted me to feel comfortable. His great level of care and courtesy -- I could call him at any time and he'd answer any question. He and his professional, knowledgeable support staff are stellar.
Patricia Santa North Hills, CA
I had lived in the area for eighteen years and seen Mike's flyers and track record over the years. I decided to sign with him and it was much more than a positive experience. I had a very unique situation due to health issues and Mike accommodated me above and beyond. His photography was professional done, his response time and attention to detail were impeccable. His team specifically Victoria who was by my side through the whole process went above and beyond to help and keep me apprised at every turn. Multiple offers came in above the asking price and Mike evaluated each offer up to and including their lenders. The process was seamless from beginning to end and we closed on the date that we were supposed to. His network was astounding. With over thirty-five years in successful sales myself I recognize great service when I receive it! Don't settle for nominal service when Mike and his team offer excellent service. Thank you!
Beth & Bud Robertson North Hills, CA
My husband and I lived in our home for 19 years and we always knew we'd pick Michael to sell our house when the time came. That time came this year. Michael and his team are so nice and helpful throughout the whole process. He made helpful suggestions to make the house ready which we spent a long time preparing, then when we were ready, they staged several open houses. We had good traffic of lookers along the way and it only took 21 days to get our final buyer...and we had a very hopeful backup just in case. We're very pleased with the results and now living in Nevada.
Lisa & Rick Flores North Hills, CA
Michael and his team did a great job selling our home in the beginning of this pandemic he did what ever it took to make me feel comfortable. Very knowledgeable in the real estate business. Would highly recommend him and his assistant Victoria.
Tim & Cheryl Wilkins Northridge, CA
As a former real estate broker, I was looking for a true professional who could market and sell my home quickly at top market price. I found exactly what I was looking for in Michael Galieote and his team of professionals. Mike's long standing knowledge of the neighborhood, marketing expertise, negotiating skills and friendly and responsive demeanor made Mike the perfect choice for my wife and I. We highly recommend Mike for all your real estate needs!
Frank Kolesar North Hills, CA
Great communication at every step of the transaction. I felt completely confident knowing that I had the best information possible to make my decision. I would greatly recommend Mike 100%
Anthony Gaut & Nicole McDonald North Hills, CA
I can't say enough about the great service and attention we received from Michael and his team. Not only did I receive top notch service, they went above and beyond to ensure that I received the best outcome. Thank you Michael!
Travis & Erica Iverson North Hills, CA
Michael and his team, including Victoria where awesome! From start to finish they were very professional, knowledgeable, thorough, punctual, respectful, diligent, and all-around perfect for our home sale in the valley. They were always available and handling everything in the background, while giving us updates of course. Anytime something came up, they were on it. They really are the experts and I highly recommend them. We had multiple offers, received over asking price, and closed in a month! Great job Mike and Victoria!
Debbie & Bob Beaver North Hills, CA
Michael and his Team especially Victoria were a tremendous help in the selling of our home. Michael provide an honest picture of what we should expect throughout the process. When we hit a last minute challenge he took it upon himself to take care of it so we could close escrow as planned.
Christine Arnesen North Hills, CA
As a real estate broker myself for 30+ years, I really appreciated Michael's outstanding service! He sold my house quickly and at a great price. He is a pleasure to work with and an expert in the neighborhoods he specializes in. I would highly recommend Michael to anyone looking to sell their home!
Amani Ha North Hills, CA
We chose Michael to represent us in selling our father's home, because of his knowledge of the neighborhood, as well as his excellent reviews. Michael and his team, did not disappoint, and exceeded our expectations. Throughout the whole process, Michael consistently kept in touch, updating us of any new development and reassuring us. The house sold quickly and smoothly. For these reasons, we highly recommend Michael and his team. On behalf of my sisters and I, thank you for your guidance and professionalism, and for making this experience stress free.
Ben & Cheryl Terena North Hills, CA
Great to work with, has an awesome team and covers all aspects of my sale and purchase. Was able to meet all my needs and very knowledgable about the market. Helped me sell my property above market value and purchase a new home below market value. Would recommend.
Dana Hemming Winnetka, CA
We all know that buying or selling a home can be challenging. Michael was so helpful and professional. He guided me & my family through our selling experience with knowledge and support. He was there for us and guided us through every question and each step of the process. His assistant, Victoria, was right there with us, as well, every step of the way. I felt like I was in very capable hands the whole way through selling our home. I recommend Michael wholeheartedly. I couldn't have asked for a more professional, kind, knowledgeable, and wise realtor. I felt listened to and taken care of the whole way through.
Joe & Peri Shammas North Hills, CA
Michael Galieote and his team particularly Victoria) were beyond superb. He explained in detail all the parameters involved in marketing and selling our home for top dollar in a very short period of time. He provided instrumental feedback on an ongoing basis.
Robert Goldin, North Hills CA
Great knowledge of the local area. His professionalism and expertise made the transaction painless. Him and his team always response immediately with any questions that arose during the selling process.
Norm & Mary Lee Granada Hills, CA
We knew Mike was good from friends and neighbors that have used him in the past. He matched and exceeded everything we expected. Mike was knowledgeable, available and was always looking out for our best interest. He did a tremendous job and we would use him again.N
Naida Lu North Hills, CA
What a wonderful team. Mike and Victoria with their expertise made it so easy for me. They guided me throughout the entire process and kept me informed on what is going on. They are always available with all my questions and it helps me a lot making the right decision at the end of the process. I really enjoyed working with Mike and Victoria and I will highly recommend Mike to anyone I know who is planning on buying or selling their property.
Alaue Campbell Northridge, CA
Michael is an outstanding realtor. We were selling a family property from the east coast with no knowledge of what would be needed. In addition, Our property required a great deal of work before going to market. We have never had anyone as helpful in orchestrating an overwhelming project as Michael. He handled all of the renovations, yard landscaping and even the estate sale. In addition to his calm and understanding demeanor, he kept us "in the loop" every step of the way and never minded answering questions ( no matter how stupid they may have been!). The negotiations and advice given were impeccable and he always made us feel as though we were his only clients. We've sold many properties before, but none have been handled more smoothly and with confidence as seen with Michael at the helm. We would recommend him without hesitation. He is a great realtor and now friend.
Jane Carlin Northridge
Had a wonderful experience with Michael Galieote and his team. Sold my home in 11 days, I was thrilled! I would certainly recommend him!
Asif & Akten Ali Northridge,CA
Great to work with, has an awesome team and covers all aspects of my sale and purchase. Was able to meet all my needs and very knowledgable about the market. Helped me sell my property above market value and purchase a new home below market value. Would recommend.
Marci Lapair North Hills, CA
Michael Galieote and his wonderful staff made selling my house much easier than I anticipated. I moved out of the area before my house was listed. His assistant Victoria was so helpful in handling any details with the sale of my house because I wasn't in the area. Michael and Victoria kept in constant communication with me about the status of my home. They returned my calls promptly. My house sold for over the asking price. I highly recommend Michael Galieote for the sale of your home. I would definitely use his services again.
Michael Hariton North Hills, CA
Mike is the agent that helped to sell my property on Eccles st. I know mike for more than 20 years when he was walking the neighborhood,talking with residents and dropping fliers, booklets, flags etc. He helped me by providing a free complete market evaluation of my property needed for different reasons, not for selling it. This year I decide to sell my house, and Mike came and carefull walked the the property and advise in detail what shall I do to get the best price for it. He also has a team to prepare the documents and to prequalify the buyers to avoid unpleasent surprises during the escrow, and expediate the process. Presenting the propery on MLS was very profesional and resulted in multiple offers with up to 6% above the listed price in less than a week from listing. The escrow was close in 35 days with no problems and to my full satisfaction. Mike Galieote and his team are the best people, to help with your real estate needs
Martha Hinds, North Hills, CA
Michael and his team accomplished the "impossible". I had listed my property with Micheal, but we were waiting to have it come out in the Multiple Listing Service until I had found a home to purchase in Bakersfield. I called Michael on Sunday afternoon that I had made an all cash non contingent offer and it had been accepted and I needed to have my property on the market ASAP. Within one week, Michael and his team had pictures taken, all the information on the internet and released for showing. The first showing was at noon the Sunday after I called Michael and we had multiple showings and Micheal brought me multiple offers on that Wednesday and I accepted an offer that was contingent upon the sale of their home. Anyone that has tried to close two escrows on time knows how difficult it is, much less three and Michael, Victoria "Super Lady" and his team accomplished it. Along with Michael and Victoria, I would like to thank Janice and the escrow team for their help and contributions. Fantastic job and I couldn't be happier.
Kathy Searby Northridge, CA
Mike was professional and has full knowledge of the housing market. Home sold in 1 day. Escrow went very smooth and even closed early. Very happy with his results and highly recommend his services.
Ruth Friedman North Hills, CA
Mike and his team were a dream to work with. I had never sold a house before and was completely amazed and pleasantly pleased about how easy they made the process. Mike is extremely knowledgeable about current market conditions, and helped me to get my house sold quickly for a higher price than I thought I'd get. I appreciate his professionalism and would definitely recommend him to anyone I know who wanted to buy or sell a house.
Bert & Jennifer Bader Chatsworth, CA
Michael spent the time to review with us the local market conditions. He advised us on what we needed to do to get our home ready to list and when we should list based on our desire to move. In the first week from just 3 showings we had 2 offers including one over asking. One of my only regrets from moving out of California is that I will not get the opportunity to do. business again with Michael and his team
Tim Reagan Northridge, CA
Mike was very knowledgeable, available, professional, and efficient. His sassistant Victoria was also great! He know North Hills/Northridge area very well!
Lenore Fusano Sylmar, CA
Mike was sure to respect my wishes regarding people visiting the house. He was very meticulous in his appointment of people entering the home. He kept all transactions secure. He chose only the best clients to visit my home. Victoria ,his assistant, was most patient, organized and respectful. She was very encouraging during the transactions. Mike, Victoria and his entire team are the best in the San Fernando Valley. Working with State and Federal laws are most challenging and Mike was always many steps ahead.
Many thanks to Michael Galieote and his team for such a timely execution of my sales.
Paul & Stephanie Marshall Northridge, CA
It was a real simple process selling our home with Michael Galieote. From our first meeting until the close of escrow he always kept us informed and was available to answer our questions. He has a professional and knowledgeable staff. We had multiple offers and closed escrow within 30 day's of listing. I would recommend Mike to anyone who wants a headache free experience selling their home. Thank you Michael and Pinnacle.
Bonnie Kennis Northridge, CA
Michael helped sell our house in 3 days with multiple offers well over asking price. Michael and his team are extremely experienced, knowledgeable and trustworthy. He is always available via phone, text, and email for questions or concerns. He checked in with us frequently and kept us up to date. He really had our back! He is very easy to work with and you are always greeted with courtesy and kindness. My experience with Michael selling our home was nothing less than exceptional. Thank you Michael.
Greg & Lorraine Boren Granada Hills, CA
We first spoke with Michael over a year ago. It was clear at that meeting that he should be our agent. With Michael, there were no surprises. He explained everything well in advance, was always available for advice/consultation. I would not hesitate to recommend his office, particularly Victoria as well.

Michael is a true pro and very knowledgeable of the neighborhood and market trends. My wife and I both felt we had a great rapport with Michael from the time we first met. If we had not moved to Florida, his office would get the first call on the next house.
Rheeta Zell Northridge, CA
Michael and his team helped my mother get her house sold which it did in one week and for more than asking. I live in another state and Michael and Victoria kept me updated also they helped her find a mover.

Caroline O'Connell, North Hills CA
Happy Customer
I highly recommend hiring Michael Galieote to handle selling your house. After my mom passed away, I was responsible for selling the home she lived in for 50 years. The Trust Attorney suggested someone in his office, who it turned out was incompetent—no reasonable offers after six months (in this hot market). In desperation, I walked into an open house near my mom's home and met Michael Galieote.

It was the first weekend that house was on the market, lots of people were streaming in, and Michael was getting multiple offers – I wanted that kind of attention for my mom's home. He gave me great advice on what should be done (didn't try to 'sell me' on using him, but I knew I wanted to make a change).

After working with Michael, I learned all the steps the previous person wasn't taking:

-- He was excellent at knowing the neighborhood and determining the right asking price to get MULTIPLE OFFERS after the first Open House (including above asking price). In fact, one couple making an offer bid $20,000 more than what they had offered my previous agent, because they knew the house was in play and getting multiple bids. Other offers were even higher, including one for all cash.

-- He had a professional photographer spend two hours taking FLATTERING PHOTOS of the house (I had cleaned out the house and hired a painter to spruce things up, so it presented well). And he and his staff worked on a very well worded description of the house to highlight the amenities that buyers were looking for.

-- He got great visibility to ATTRACT BUYERS – through his mailing list and enhanced placement on the websites. And he knew how to make sure Buying Realtors wanted to bring their clients to the house (i.e. the right percentage to offer them and knowing they were dealing with a respected firm).

-- He had great signage for the Open House on streets nearby (and the sign in the yard—which the previous realtor had not done). And, he had another realtor come to the Open House to help him answer questions from prospective buyers, so people felt they were getting great customer service.

We ended up finalizing the sale three weeks after the first Open House!! The buyer offered all cash; the inspections and escrow went very smoothly; and Michael and his staff were top notch. I was a Happy Customer (and learned the difference a good realtor can make).
Fred & Debra Lovitch Northridge, CA
We were blessed to have Michael and Victoria, his assistant, help us in selling our property in Northridge. They were very courteous, kind and helpful in so many ways. We enjoyed their contacts, (calls, text, and emails). And their advice were just what we needed to hear. Later when the property sold, we had their wisdom to help us work through all the paperwork via the internet. (Which was amazing to these two senior citizens) We appreciate all the work they did for us. We would highly recommend Michael Galieote to our friends and family.
Scott & Ann Lowery North Hills, CA
5 Stars are not enough to give to Michael Galieote. Professional, knowledgeable and personable best describes Michael. His thorough research and understanding of my neighborhood's market resulted in my house being sold at the new, highest price my area has seen. His efficient team made the sales process and paperwork a breeze. Michael made selling our family's house of 19 years a pleasant experience. I highly recommend Michael Galieote.
Deborah Meyers Northridge, CA
He told me the house would be sold in six days, and it sold in exactly six days! Michael and his assistant, Victoria, were very responsive. I got exactly the price I had hoped for. I wish all my transactions went this smoothly.
Maria & Erin Serrano North Hills, CA
Mike and his team were very knowledgeable and professional. The entire process went smoothly even when our first buyer cancelled escrow. His assistant Victoria really went above and beyond to answer every question we had along the way.

Mario & Dawaris Hernandez North Hills, CA
Michael Galieote is an incredible agent with the outmost professionalism. What sets Michael apart from other agents is not only his tremendous experience and knowledge about the business, but how much he cares for his clients and how hard he works to ensure his clients get exactly what they are looking.
Together with an outstanding team, he helped us sell our property in matter of days and for above the asking price. Then he helped us find the perfect place for me and my family to purchase.
Michael goes above and beyond what is required of an agent. He keeps his promises, is punctual and is always accessible. His demeanor brings reassurance and calm to the most stressful situation.

My family and I will always be thankful to Michael and his team for an extremely positive experience during a sell and purchase process.

Lorraine & Scott McDonald North Hills, CA
He delivered exactly what we asked for. Exactly what we wanted. He negotiated everyone into accommodating our specific needs. Great crew. We felt safe and are now in our new home, after him helping us sell our old home first. Purchase and sale service impeccable!
Kathleen Cicciarelli North Hills, CA
Normally I have a problem writing reviews, but with Michael Galieote there are so many good things to say about him that it's incredibly easy. Michael is very special. He actually cares about his clients and within a very short time you feel like you've known him personally for a long time. He sold my house in 3 days -- during a week that it rained every day. He always kept me informed about the progress of the sale. He has such a soothing demeanor that when encountering a little bump in the road he turns it around to a positive. He's very supportive and caring and has a positive approach to everything. Months after selling my home he still calls just to keep in touch. I like that about him. Few things I do right, but I hit it out of the park when I listed with Michael Galieote! He's the best of the best. Detail oriented. Great communication skills. Expert at knowing the market for my area. Easy going--no pressure EVER! Genuine interest in getting the home priced right to sell. Honest. Reliable. And just an all around good guy! You'll never be disappointed with the right agent. And who is that you ask? It's Michael Galieote, cream of the crop.
Robert Rose & Tisha Lynton North Hills, CA
Mike is a hardworking realtor who is very knowledgeable and supportive of his clients. He walked us through the process and gave us tips to prepare our home for sale. He does his homework, knows the market and was on point in our listing. He's available for questions and responds timely and honestly. We highly recommend Michael as a realtor whether you're buying or selling!
Barbara Koenehamp Northridge, CA
Mike was wonderful. Professional, knowledgeable, caring etc. He was always on top of things as was his assistant, Victoria. I am so happy with Mike and his service. Highly recommend Mike and his team.
Kenneth & Laurel Altman North Hills, CA
Michael was able to make our recent home-selling experience smooth, comfortable and profitable. He and his team (special mention to Victoria Lipa) advised us on the best way to prepare and show our house. He devised a pricing and negotiation strategy based on his extensive knowledge and experience in our area. We spent four days on the market, thanks to his advice. We had four offers within the first 3 days. Michael guided us effortlessly through the escrow period and helped us achieve our financial and personal goals. He gets an enthusiastic recommendation from us. Five stars. Thumbs waay up.
Thank you so much, Michael, for all your help.
Jeanne Cassara Chatsworth, CA
When my Mom passed away in January and her home would need to be sold, I thought immediately of Michael because of our long time contact with him via home visits and house selling information via the mail. Even though Chatsworth was not his regular area I felt confident that I could trust him to be fair and obtain the best offer I could obtain for my mom's house in Chatsworh. This is what he accomplished and the sale was final this month.
Bob Beil North Hills, CA
A true professional, with a very impressive track record. He is very easy to deal with, excellent communication, very responsive, and coaches you, but always allows you to make the final decision. Never pushy.

Paul & Amy Snively North Hills, CA
Mike started knocking on our door shortly after we moved into our home 19 years ago and over the years proved that he knew both the market and the neighborhood home values. We always said if we ever sold our house we would call him, and this year we finally did. Things could not have gone more smoothly. Our house sold for $22,000 over the listed price because of Mike's expertise! He and his team are great and they kept us up to date and well informed every step of the way. If we could give them 10 stars we would!
Pat & Michele Sheetz North Hills, CA
I've known Mike for 15 years, not personally, but from him visiting our neighborhood and meeting the people who live here. Mike and his team have proven to me they know the ins and outs of real estate and they handled my home sale wonderfully. Mike communicated with my wife and Me through the entire process. 5 stars in all categories.
Scott Mcdougald North Hills, CA
Mike was a great asset regarding the sale of my property. I needed to sell it immediately and he jumped in to take care of everything. All the details were taken care of from start to finish and my house sold in 4 days, at 20K above my asking price! Could not be more pleased, thanks Mike!
Scott Cumming Northridge, CA
From day 1 Mike was polite and very professional with the sale of my folks house. My folks had passed and I was the executor of their estate. Even though I live out of state, Mike along with his Team were able for me to legally sign documents via Email using a feature called "Docusign". This saved several hours of having sign & ship or travel & scan these documents. The Docusign feature worked flawlessly every time!

Mike knew exactly what was needed to get my folks neglected house ready for sale. He has several contacts of skilled trades people he uses to get certain tasks done. He suggested that the carpet throughout the house be removed to expose the original hard wood floors. He said he knew someone who could do it and it was done in just two days and at a fair price. Mike also had a Pool Technician come out to repair the pool.

He was always patient when answering my questions and very good at keeping me up to date with phone calls and text messages. Mike is a down to earth guy with a wealth of experience. He made the process much easier than I thought it would be and his expert guidance helped us get top dollar for the home. Great Guy and Top Notch Realtor!
Cuong Pham Northridge, CA
We bought our first house from the seller who Michael was a listing agent 15 year ago. After did some research, we decided to choose Michael for our listing agent.
With the help of Michael Galieote, we were able to sell our home in a short period of time. Mike and his team especially Victoria worked very hard and professional. First meeting, Mike came to our house presented the proposal how to market the listing, all the steps need to be done to attract the buyers. Next day, his photographer came and did photos, video to the house. Photos and video were very spectacular. During the sell process, Mike and his teams followed up and responded to all the questions that we have had. Closing escrow was smooth. We would recommend and do business with Michael again in the future.
Again Thanks very much for the great work.
Lilia Valdivia Northridge, CA
It has been a pleasure working with Mike! He and his team were professionals from beginning to end. He does his homework and knew our neighborhood in detail. He was prepared with a full market analysis of our home and potential selling price. Our home sold in less than 10 days and the process played out exactly as he predicted with multiple offers well over asking price. We felt he was 2 steps ahead of us and looking out for our best interest at all times. Thank you Mike and your whole team!
Betty Isaak Lake Balboa, CA
I highly recommend Mike Galieote and his team.
This is my second experience with Mike, once buying a home and once selling my home. He made a very stressful situation a pleasant experience.
Mike is very knowledgeable of the Real Estate market and gives honest advice, while always leaving the final decisions to the client.
Mike is very responsive to his clients needs and addresses them respectfully and promptly.
I will be recommending Mike to my family and friends in the future.
Patty Teepratui Northridge, CA
Mike sold my house within a week and $25000 above asking price. He is an excellent realtor, always involves in helping client get through the transaction smoothly. His office team is very nice and efficient.
Thanks Mike
Doug Turski Granada Hills, CA
We interviewed 3 agents, and Mr. Galieote far exceeded the others for several reasons. We were very impressed with Michael's knowledge of the local area and research to understand our property characteristics. He provided his opinion of value unlike other agents that merely printed out comparable sales pushing the listing price to me, a person that is not seasoned in RE valuation. He presented the property nicely to other agents with signs in each room that stated the rooms purpose/function. The flow of transaction documents went very smooth with the several counter offers received.
Ross Reynolds Northridge, CA
Michael Galieote was highly professional in all aspects of selling my home. From our very first meeting he provided valuable guidance on how best to prepare and market the property. He was highly knowledgable of the area and up front explained what I could expect to achieve through the sale. He and his associate, Victoria, communicated with me on a regular basis throughout the sale and followed-up immediately to any questions I asked. I highly recommend Michael for any real estate transaction.
Kathleen Cronin Northridge, CA
I wanted to thank you and your team for the professional job you did in selling our family home after my father passed away. I appreciate the patience you showed in waiting, while we struggled through a probate situation. Your expertise in fielding the eleven "sold as is"offers we received was exceptional. The paperwork process went smoothly as is notable, as I reside in Sacramento. I am glad we were able to honor my late father's final wishes to choose you as our realtor. Thank you again, and best wishes to you and your family.
Henry Chea Northridge, CA
Mike is very knowledgeable in real estate market and has provided me excellent service and guidance. Experience counts!!! I am very impressive with his advise and expertise. His team has done an excellent job in keeping me up to date during the entire process.
Stephanie Penniman North Hills, CA
Mike and his supportive team of experts made a tremendous difference in helping us purchase the right house for our needs. His assistant, Victoria, encouraged us by highlighting the strengths of the family home we were planning to sell. His financial expert, Chad, helped us with our refinancing so we would be ready with a solid offer when the right house came on the market. When we were ready to sell, Mike's photographer created an amazing video that dramatically showcased our family home. During the sale of our original residence, Mike helped us make important decisions in order to get the best, fair offer for both buyer and seller. As we were ready to close on the new home, Mike again negotiated fair, reasonable terms that were positive for both parties. His professionalism was noteworthy and we were confident that he was concerned about our best interests throughout the entire thirty-day process ranging from open house to closing on the new property. We were very pleased and highly recommend Michael Galieote and his team.
Client North Hills, CA
When the time came to sell my house, I went with Michael Galieote, not because I knew him or had worked with him before, simply because for years I had been receiving his advertisements in my mailbox. I figured he had known the neighborhood for at least 20 years and should be very knowledgeable. Turned out I was right, he had grown up in the neighborhood and I felt at ease and a bit like we were friends. Michael and his assistant Victoria were very professional and kept me informed on the process every step of the way, I will in the future and have passed him name along to people I know who may be on their way to selling their homes. Michael will be the first name I call if I ever decide to return to the area as I feel he is honest, knowledgeable, professional and extremely helpful.
Melissa Kremp Nothridge, CA
Where do I begin? I have rated Michael Galieote 5 Stars in every category because he is responsible for helping my husband and I get into our dream home. I know if it wasn't for him, I wouldn't be sitting in my new office writing this review. His professionalism and guidance led to an accepted offer and the whole process from that point on was as an experience that went above and beyond our expectations. We felt taken care of every step of the way by Michael and his assistant, Victoria. They listened to every question and concern. Our calls were always either answered right away, or returned immediately. We couldn't have asked for a better realtor. We are genuinely grateful to have met Michael and to have gone through this process with him as our advocate.
Brent & Vanessa Turnham North Hills, CA
Michael is the best. He sold my home in less than one week. He marketing skills and techniques are the best I've seen. His staff is a pleasure to work with as well. A true pro....Thanks Mike
Gerry & Lilia Zuniga Northridge, CA
Plain and simple – Mike is the best and his reputation in the industry is unparalleled. Mike guided and helped us through two very stressful real estate transactions: (1) he helped us with the purchase of our new home; and (2) he found and fully vetted tenants to rent our existing house. Mike is extremely knowledgeable and his expertise and advice made all the difference in making these two nerve-wracking situations go as smoothly as possible. Of significant importance is the fact that he put absolutely no pressure on us to make any hastened decision and instead offered his input and expert advice in an even-handed, non-judgmental manner and always, letting us make the final decision. Even when we changed our mind about an offer we submitted or had him drive throughout the Valley to show us multiple properties, Mike's patience never diminished and he only reinforced his support to us with this important life decision.
Mike was professional and responded quickly whether by voice, email or text to the many inquiries we sent his way. He is highly attentive and always took time to explain every aspect of each real estate process in great deal. Bottom line – We can't imagine having a more positive and rewarding experience and recommend him without reservation to anyone looking to purchase in this stressful market. Thank you Mike!
Sandra Sherman
Selling and buying home can be stressful. When you hire Mike Galieote, you get a team of people who guide you through all the steps. Mike is professional and experienced, and he provided a well-researched portfolio of what home sales were in my area, so we could set a fair selling price for my home. It sold that first week it was listed with multiple offers. The staff in his office were exceptionally friendly and helpful. In the end, although stressful, he and his staff made this a winning situation.
Angel & Lourdes Santana Northridge, CA
I would like to congratulate Michael Galieote , Victoria and his entire staff.
During a very stressful time for me, and my wife Lourdes we could not be more satisfied with Michael and the service he provided. Briefly i will explained, we needed to sale our house, and in the process of retiring,and buying another property in Texas. You can only imagine , but Michael and his team provided leadership,organization and a great line of communication with us, like holding our hands and providing a path to our ultimate goal , which it was achieved in a timely and painless manner. Our house sold in two days , and it sold over the asking price. We recommend Michael with extreme confidence , and it has been an honor to have met Michael, not only is he is the best Realtor in the valley, he is even a better person. Once again Michael thank you for all your hard work, and dedication to us.

Walter & Lu Ann Banoczi North Hills CA
We were extremely happy with Mike Galieote's expertise and effectiveness in selling our home. He guided us every step of the way, from having professional photos and videos taken and posted on Zillow, to wrapping up the process in the most proficient manner. He is so knowledgeable and experienced with the whole process and so well-known in real estate circles that other agents were eager to work with him. We were very pleased with the outcome of the sale and would highly recommend Mike Galieote for anyone's real estate needs. We feel very fortunate to have had Mike for our agent, and give him our full endorsement as a premier agent.
Chad Everett Northridge CA
I have used Mike twice now, to buy and sell properties. Both transactions went uncharacteristically smooth because of Mikes expert advice and business knowledge.
With our purchase, he was able to find a property that met every criteria on our wish list, below our budget. When we had to sell, his staging advice, photographer, and marketing for our listing was top notch and we received multiple offers over list price.

He is professional, efficient, and always available whenever I needed a question answered. I trust his counsel based on his vast experience. He truly loves what he does and his reputation is the best in the industry If ANY of my family, friends or colleagues need a referral, Mike is our guy.
Dawna Sanchez Northridge CA
Mike and his team are the best! He knew the area well and used his expertise to get me top dollar for my home. He helped me get organized to get out of my home in a timely manner and got me over asking price, and even took care of the details while I started my new job in a new area while escrow closed without me! He was a delight to work with and always was calm and knowledgeable about every little thing that came up.

I highly recommend Mike for any of your house selling and buying needs, and he knows the Walnut Cove area like he lives there!
Jack & Tania Kaskiam Northridge, CA
Michael and his team were very professional and helpful in assisting me selling of my house. I have a very busy schedule and couldn't make most of the meetings and Michael just stepped in and accommodated for me which was very appreciated. He is very knowledgable about the market conditions, which helped me in closing the transaction on a timely basis.
Alex & Shirley Scopelitis Northridge, CA
Mike and Victoria were great to work with! They were extremely professional and helped us every step of the way. They were very accommodating and worked around our crazy schedules.
Art & Arpie Sadakian Northridge, CA
I highly recommend Mike as he has grown up in the San Fernando Valley and knows every nook of each neighborhood. His expertise in the area we purchased, allowed for an easy process and close. His tact and subtle negotiating skills along with his many years of real estate make him an excellent agent.
Lino Martin Northridge, CA
Our family has known Michael for many years, as my siblings and I attended the same grammar school as Michael. As my dad suddenly became ill and decided to sell a rental home, Michael went beyond the call of duty to assist me in selling the home as I don't live conveniently close to the house. We had multiple offers within days of the home being listed. When my mom died, Mike helped me sell another home. I found both Michael and Victoria extremely responsive to any requests and proactive in communicating the status of the escrow closing. In short, I think you will be very happy in selecting Michael to sell your home.
Terry Constantino Reseda, CA
Michael Galieote is truly a professional. In what can be a very emotional transaction, Michael maintains an objective demeanor. He cares very much about his clients and works very hard to get the best negotiation possible.
Jessica Visitisomsuk North Hills, CA
Mike was AMAZING to work with. He is very knowledgeable, professional, and was always honest with us. He sold our home within a month of listing it and even helped us buy our second home during the whole process. I would highly recommend using him for your next reality needs.
Marc & Diane Adenwala
When it came time to sell our home as we were moving out of state and had a schedule to keep, Michael Galieote came through for us with flying colors. Our home was listed within one week of our initial meeting with Michael and we had multiple offers on the table. From listing to wire transfer, the entire process took a little less than two months and Micheal kept his word and met the schedule we had. From the professional photographer Michael provided to show case our home, to the moving supplies he arranged for us, the service we received was impeccable.
We could not have asked for better service from Michael Galieote and his amazing team as they went above and beyond the call of duty to make sure we had an effortless and pleasant sale.
Nanci Pirtle Northridge, CA
I had a very positive experience with Mike with the sale of my Mom's home. He is highly knowledgeable,accountable, and trustworthy. A lifelong friend recommended Mike to me and I am so happy that I took his advice to let Mike handle the sale of the house. I would highly recommend Mike to anyone who needs a great real estate agent!!
Tom & Michelle Furlong North Hills, CA
We highly recommend Michael Galieote to help you sell your home!

As longtime homeowners in North Hills West, Mike would periodically stop by our home. We had become familiar with his long term commitment representing real estate in our area. When we decided to sell and started discussions on listing our home, we were impressed with Mike's professionalism, knowledge of the market, selling strategy and calm no pressure approach.

We received multiple offers within just a few days of listing, and our home sold for over the asking price! During escrow there were a few unexpected challenges on the buyer side where Mike needed to step in and perform duties beyond the job of a selling agent. It was this additional effort which ultimately led to the success of finalizing our home sale.

Without Mike and his teams expertise and unwavering effort, the outcome could have been much different.